"And like, that photo was taken kind of a while ago, and I, like, look a little..."
– inane conversation overheard in line for coffee. It's times like these when I miss not being able to understand what's going on around me. 
1. I spent my fourth of July on a roof watching homemade fireworks (one exploded in glitter and confetti, and made my ears ring for a good hour), playing with snakes (the local snake charmer brought by cobras and vipers. I'm too much of a chicken to hold the poisonous ones, but I fell in love with a baby snake and have resolved to get one someday), and lighting sparklers (I looked straight...
Today, I taught some more. Some things worked, some things didn't (ending with stampedes, cut knees, and lots of tears) but that's how you figure out which activities to use (or not). Most of the kids are convinced that my name is America Didi. And when they draw me, they give me two large hands, two large feet, with a small stomach on my left knee. Pretty consistently. America Didi is...
1. Today, we tested out a lesson plan for the first time. I've been compiling them since I got here, and I've had about a year's worth for a couple weeks. Things just take a while to get going here, sometimes. And, as with any plan in India, it didn't quite go how I expected. I've never worked with kids that young before—some of them are only 2 years old. And...
1. My youtube queue is filled with nursery rhymes. The only topics that I really look at on Pinterest are related to crafts and pre-school activities. I can't stop singing "You are My Sunshine." This is it. I have finally lost my mind. I am regressing into a 5 year old. On the plus side, I have lesson plans for close to two terms of school. It only cost me my sanity. Also, I was...
When a guy whistles at me on the street
India x123242354356903468 thetimeistudiedabroad: The first week I'm all: But by the end of the semester I'm like: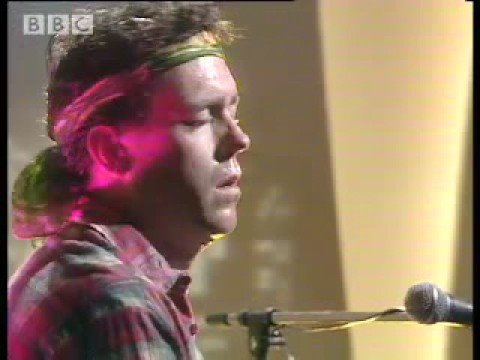 "I realized that home is not a place. It cannot possibly be a place because if I..."
– Ruth Tam. My thoughts exactly. 
1. Yesterday, it rained for the first time since I've been in Jamkhed (okay, I guess it sprinkled the day before, but I didn't see it, so I still say it didn't happen). There was thunder and everything. And afterwards, it smelled sweet and muddy outside (and a little bit like cow dung. You can't win 'em all). My shower was cold instead of lukewarm, and I pulled my...
1. Today, I went to the pre-school and NONE OF THE KIDS CRIED because of my white skin! The first couple days, the really young kids would just kind of glare at me and cry a lot. Now, I only get a few suspicious looks and some shiny-eyed sniffles. GREAT SUCCESS.  2. Speaking of skin color, I appear to have gotten very tan. This seems almost impossible, since the only time I spend outside these...
Now I'm a Believer
Lexi: (pulls down seat belt, and realizes that there's nowhere to hook it into)
Jayesh: That's to save them from the cops.
Lexi: What about saving yourself from an actual accident?
Jayesh: You have to believe in God, Lexi. When you drive in India, you learn to believe in God.
numbers....
1. I paid 180 rupees (I guess that's a little more than 3 dollars) for a bag of pistachios. Completely outrageous, but I've been craving them for ages now. Except I'm pretty sure there is something in them that's making sick. But I can't stop eating them. Even though I just dropped the whole bag on the floor. The price we pay for pistachios….. 2. I have read...
India: Phase 2
1. I realize it's been a really long time since I posted. I was actually pretty sure that I posted a few days ago, but it turns out that I'm going crazy. Which is fair, I guess. I'm currently in Jamkhed (middle of nowhere) and don't have a whole lot to do yet. I'm spending my time catching up on Game of Thrones (I'm on the 6th episode of the second season, and...
"I am not sure either::yesterday o had to be on the 4points of a square with my..."
– a boy texting one of my friends. I could literally do an entire blog of wildly unclear text messages from boys we've met here. Usually I can figure out what they say, but this time I'm stumped. Tanveer, you win. WHAT DOES THIS EVEN MEAN?? 50 rupees to anyone who can translate this...
1. Today, I spoke to someone from SALAH (Social Action for Literacy and Health), which was the original organization that drew me to Mumbai for research. They told me I had to come today, so I hopped on the first train I could, thinking it couldn't be that far. For those of you who don't know, my program gives us a month to do our own independent project, and I've been...
"Yes, please, madam? You like some of this, madam?"
– A man on the street trying to pick me and my friends up. I don't know how many of you I've shared this with, but the opening line from almost any shopkeeper here is, "Hello, madam? Yes, please, madam?" I walk through a market, and I get "yes madammed" about 50...
ohhhhhhhhhh, feminism in india.... →
"We just want our vaginas to reflect more light—is that so wrong? I mean, WHAT IF MY CAR BREAKS DOWN AT NIGHT AND I DON'T HAVE A REFLECTIVE ENOUGH VAGINA? Really, the ultimate one-vagina-to-rule-them-all would glow in the dark like one of those deep-sea fishes. I need my vagina to attract more krill so my husband will fuck me again! (My husband is a whale.) Basically the idea is to...
I got the horse right here....
I don't know how many of you know this, but I am named after a pretty BAMF lady. My middle name is Beth, and I'm named for my great grandma Betty. Girl was cray. She came over on a boat when she was a little girl, got married, got divorced, remarried, played piano for the silent movies, and gambled. A lot. If you google her last name, you can find an article about an incident when the...
reasons why i am a hobo
1. I got angry at a club—they wouldn't let my friend in, so I stole their toilet paper.  2. My friends and I ended up at the classiest party in Mumbai last night. How we ended up there is a complete mystery to me. All I know is that my friend wore a dupata as a skirt and got away with it. 
BOMBay? (too much?)
1. Before coming to Mumbai, I literally camped out in a Hilton hotel for 7 hours. 7 HOURS. At the end, the whole staff helped us put our luggage into the cab, even though we weren't guests. Gorgeous send-off, Delhi. Bravo. I will dearly miss your Hilton lounges. 2. We took a cab with some guy who turned out to be a complete asshole (sorry for the swearing, Mom and Dad). I stupidly left my...
1. I have thrown up 3 times in the past 24 hours. Once, right outside of an auto (the driver went "Oh!), once in the bathroom, and once I had to book it out of a store to go throw up on the side of the road in a very crowded market. It was right next to a shoe salesman's collection. Whoops. 2. On the plus side, Babie Ji took us shopping for saris today. I'm not going to spoil...
1. Today I jumped out of a moving rickshaw because the driver was trying to trick me into paying 150 rupees for a 100 rupee ride (don't worry Mom and Dad, it wasn't going fast).  2. My teacher, Goutam Ji, calls me Ari Didi (which is basically a word for sister) and it's kind of stuck. I'm going to be so sad when I come home and nobody calls me that anymore. I may have to...
"I m dailing d right no.dis ma american frnd no.i meet her in d mall."
– From a bro I picked up at the mall yesterday. Sometimes someone offers to buy you a cup of coffee and you can't say no because you actually really love coffee and then you realize you're obligated to talk to the person who bought you coffee and then they take your phone and call their...
here there be monsters
Auto-walla: (stops car at road block. All the cars are stopped, and there are a lot of military bros)
Caitlin: What's happening?
Me: I don't know.
Caitlin: We know how to say this in Hindi.
Me: Kya hooa? I think? (says to Auto-walla) Kya hooa?
Auto-walla: (says nothing)
Me: Okay....
Caitlin: (louder) Kya hooa?
Auto-walla: Monster.
....what? INDIAAAA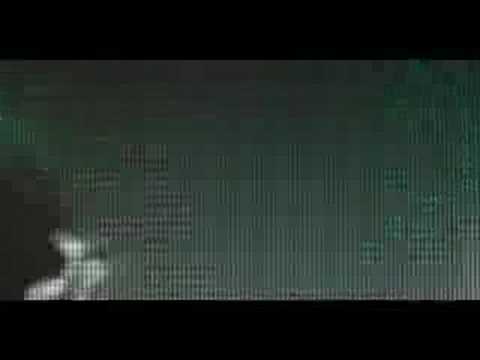 game changers
1. I've been in Jamkhed for the past week, which is a rural area in Maharshtra, which is a state in the south. We took a 24 hour train ride there, which I was totally dreading, but actually turned out to be fine. I bummed around, watched Saved, and watched the world go by from a door. I even stuck my head out a couple of times to look up at the stars.  2. The Comprehensive Rural Health...
My first Hindi story
I wrote my very first Hindi story today. It's riveting. It has everything. Suspense, shopping, eating…..:  Yesterday, I went with Caitlin to Haus Kauz. There, I went inside a shop. I bought a pink sari. It was very beautiful, but a dog ate it. I was very sad. Caitlin laughed. Then we went to FlipSide. I drank coffee, but Caitlin drank tea. The dog came inside. I was afraid, but...
"Having a coke with you is even more fun than going to San Sebastian, Irún,..."
– Frank O'Hara. The spacing is a little off, my bad. But there's nothing like a really sweet poem to make you feel better about humans as a whole….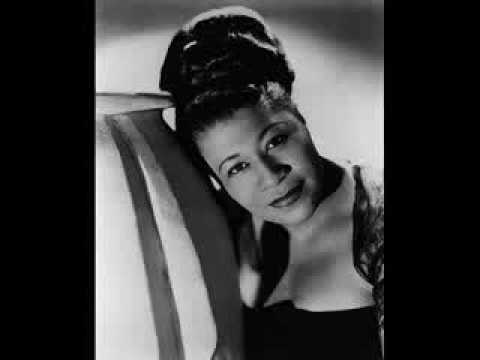 I have the social competency of a baby
Literally. Today, my six year old sister told me that I am her baby. At first, I fought it. Then, it dawned on me that I have been learning all of my vocabulary, social cues, and information from a six-year-old.  Yep. I am Jessica's 21-year-old baby. 
Apparently India is becoming America? →
What I don't understand is WHAT this guy is talking about. Where are all of the white businessmen he speaks of? Where are all of the shopping malls? Where are the houses with running water in the villages? I'm sure that what he's talking about is happening to some extent, but the fact is that making sweeping generalizations about a place as large and as diverse is India is...
Reason #12039854739864375 why I feel like a crazy...
Me: Where would I have put them? Where could my earrings be?
Maxine: (picks up peanut butter jar, and the jar falls away from the cap. Picks up jar and looks in). Oh. I found them.
I went to a tiger reserve and all I saw was a...
1. This weekend, 9 lovely ladies and I piled into a train to go to a tiger reserve in Rajasthan. After a five hour ride, a guy comes up, asks for one of the girls (Where is my Kelsey??) and we all followed him to a crazy looking caravan bus. The seats were covered in camouflage. I felt ridiculous, as always. This was only compounded by the fact that the guy kept asking everyone to sing.  2. The...
Watch
ariocookie: Jessica trying to teach me to dance…..this is so much harder than it looks, I swear.
bad rickshaw karma
The B-block crew's luck has run out in the rickshaw department.  1. Yesterday, we caused a rickshaw to stop working. We pulled over, and the man's rickshaw refused to start again. It may have had something to do with all of our luggage coming back from Aligarh. Oops.  2. This afternoon, we rode in a rickshaw that was LITERALLY held together with planks. And nails. 3. Tonight, we...
I really need to work on my sassing abilities.
Random man in the mall: (walks up to me and Robin) Hello, my friend and I are sitting out here and socializing. My name is (says name I can't remember, and sticks out hand for a handshake)
Me: (bites down and stares at RMIM)
RMIM: Why you are doing that?
Me: (very slowly) I....have...to go.
RMIM: Why?
Me: I'm....busy.
Back from Aligarh....
I've been in Aligarh, Uttar Pradesh for the past few days, and now I'm back! It's funny, in the end I really just wanted to come back to this house. I missed it, even though I've only been here for a few weeks. It's really hard to notice when a place is becoming your home. Anyway, I have a lot of things to write, so as always, I'm going to go with a list,...
So it turns out, people don't ignore Valentine's Day here. I've seen a couple of girls walking around with bouquets of roses. I've walked past stores filled with red things and teddy bears that are larger than me, holding hearts that say "I love you."  Normally, I hate Valentine's Day. Even when I'm taken. I think it's pretty gross. But for...
In case you were wondering about the bombings..... →
Yeah, OBVIOUSLY ISRAEL MADE THE ATTACKS ON THEMSELVES JUST TO MESS WITH IRAN. THAT MAKES COMPLETE SENSE.  Also, this is deeply upsetting. In the same day, I saw a police man threaten a child with a stick, and a few days before this, I saw a group of kids beating up a dog in a train station. There are a lot of things in India that I can learn to have a sense of humor about, and that you have to...
More like....Taj MaHELL....
1. When you go and see the Dead Sea, nobody tells you exactly how much it burns to get in. They just tell you how awesome it is to float. And when you go to see the Taj Mahal, nobody really tells you what a complete jerk everyone around there is. All the rickshaw drivers, shop-owners, whatever….they're all trying to trick you and get more money. I guess I shouldn't be so hard on them—I mean, in...